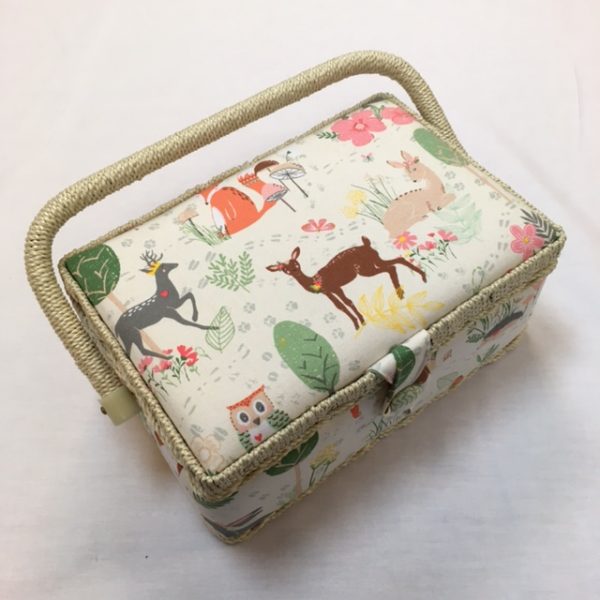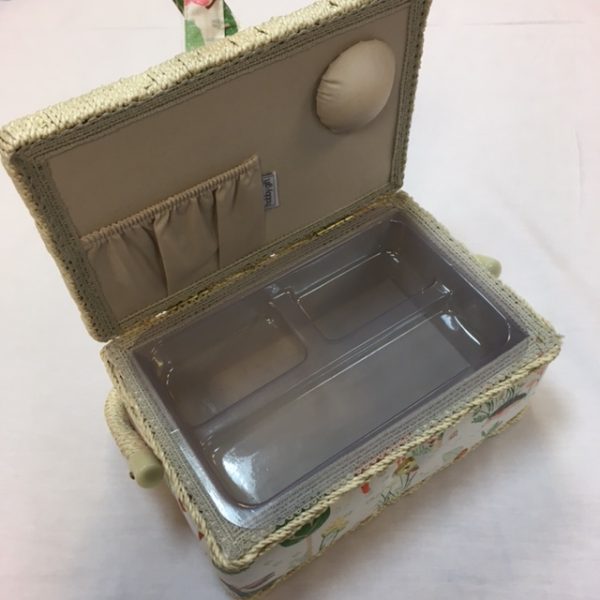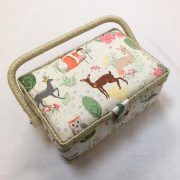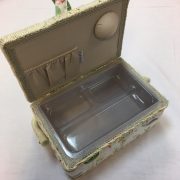 Hobby Gift Small Woodland Wildlife Sewing Box
£22.99
Out of stock
A small rectangular sewing box, with pretty woodland wildlife design fabric finish on the outside, and a beige fabric lining.
Comes with interior clear plastic tray, built-in pin cushion and handy pocket.
Dimensions: W24.5cm x L16cm x H10.5cm (including lid)
Depth of box, from bottom of tray downwards: approx 5cm.