View cart
"Trimits 45mm Rotary Cutter" has been added to your cart.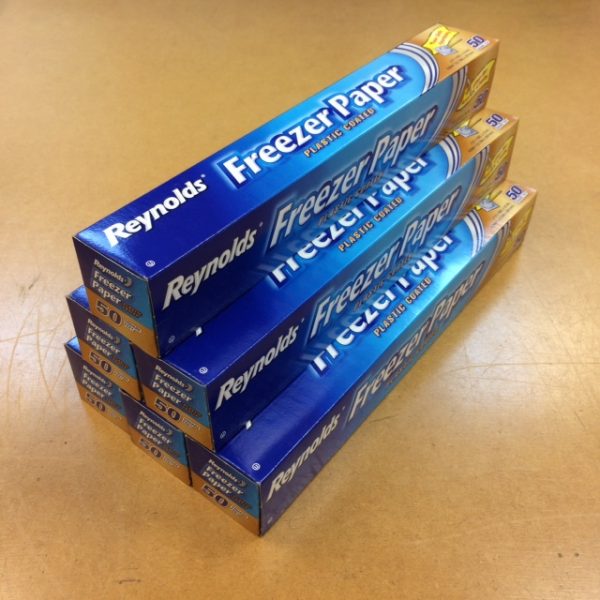 Plastic Coated Freezer Paper 50 square feet
£7.99
5 in stock
Freezer Paper, plastic coated.
50 square feet; 4.64m² (12.19m x 381mm) (13⅓ Yds x 15in) per box
Can be used to make appliqué templates and for other crafting uses
Protect work surfaces; paints, markers and glues won't soak through
Pour paint on plastic side for ideal finger painting
Use as a paint palette or to practise decorative painting
Cover schoolbooks; personalize with stickers or drawings
Cover a party table. Let guests decorate with crayons or markers
Make non-slip stencils. Temporarily adhere the plastic side to fabric with a hot dry iron. Peel off stencil when paint dries.
Please note, price is per box